Welcome to our website
We are Kalpataru Patterns, one of the leading makers, manufacturers, suppliers, contractors and Exporters of high quality Foundry patterns, Foundry tools, Dies and Fixtures. Apart from these, we have also been offering a comprehensive range of other products such as Inspection Fixtures, Press Tool Dies, Toolings For Exothermic Sleeves etc., since 1982. Being in the industry for over 3 decades, Kalpataru Patterns holds a high reputation in providing Tool Room Service and Industrial design services as well.
Having the state of art in-house CAD / CAM Design room and pattern shop, we are able to provide our esteemed customers i.e, foundries and engineering companies with the high quality patterns needed for excellent metal castings. Our metal casting patterns offer a high grade, excellent finish and a great value for money. They are known for their high tensile strength, anti-corrosion, scratch resistant and abrasion properties, robust fabrication and precise dimensions.
Located at the heart of Pimpri-Chinchwad MIDC area, we have been able to employ and retain the best talents in both designing and machine shop domain. We always strive to keep up with the latest technology and machineries which help us make right tooling in the first time, thus saving the trial cost, thus making our product a cost effective one.
Product Range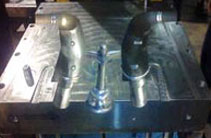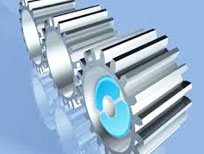 Engineering Products
Jigs and Fixtures
Industrial Automation