Engineering Products
We are engaged into supplying an array of Engineering Products and Industrial design services. Our products and services have been widely acknowledged for their unique designing, customer-friendly approach and fair pricing. They can be customized as per customer's specifications based on different parameters.
Foundry Tooling (Pattern)
We offer specialized Foundry tooling (pattern) through both conventional and CAD/CAM route as well, that are used for low pressure and high pressure mouldings. We have a team of expert professionals who are trained to deliver unique designs as per customer specifications. This range covers all types of patterns such as for shell moulding, match plated high pressure moulding designed & machined with the help of modern CAD/CAM software.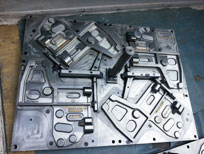 Dies For Non Ferrous Casting
We are leading manufacturers and suppliers of Dies For Ferrous Casting and Non Ferrous Casting. These products have wide applications in industries such as automobiles, home appliances, office equipments, industrial machineries and builders' hardware.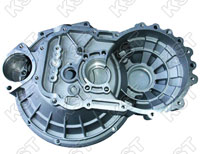 Tooling For Exothermic Sleeves
Exothermic sleeves are vacuum formed for iron and steel castings. These sleeves are manufactured with quality materials and engineered for maximum performance and safety with minimum risk. We make the Tooling For these Sleeves, that are widely used in automatic machines for mass production.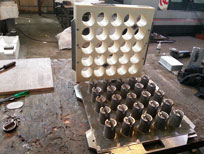 Aluminium Moulds For Vacuum Forming
We manufacture vacuum forming moulds in aluminium, fibre, glass etc., especially used for auto components. These are manufactured using premium quality materials and are highly acclaimed for durability, high tensile strength, accurate dimensions and superior performance.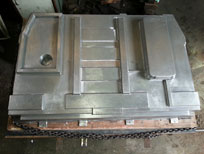 Ferrous & Non Ferrous Castings
We supply Ferrous and Non Ferrous castings especially in Aluminium, Phosphorous, Bronze & CI. We have emerged out to be a premium company in providing all types of job work pertaining to Ferrous and Non Ferrous Castings. We ensure that we maintain timelines while executing our job works.
Dies For Plastic Components
We are a well recognized company engaged in providing Dies for Plastic Components that have wide usage in several industrial applications. Our range comprises of conventional and moulded items which is manufactured keeping in view the latest technological advancements and customer preferences. These dies are are manufactured in our state-of-the-art facilities under the strict supervision of our Quality controllers, to provide the best quality plastic components. We also make Press Tool Dies.