Jigs And Fixtures
We We are leading makers and manufacturers of a vast range of jigs and fixtures that are widely used in many industries. Our products are useful for the purpose of temporary holding and positioning of various materials temporarily or permanently. Our products can also be used for the accurate manufacturing of duplicate and interchangeable parts. Our precision jigs and fixtures are highly acclaimed for its tensile strength, durability and good resistance to wear and tear.
Inspection Fixtures
We are one of the leading manufacturers of a high quality range of Inspection Fixtures or Checking Fixtures and we keep ample stock of these in our warehouse, to meet bulk requirements at any given point of time. They are dimensionally accurate and have a longer shelf life. Our Inspection or Checking Fixtures are widely used in across the industry.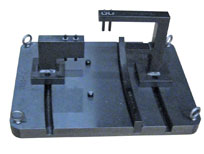 Drilling Jigs
We make and are suppliers of high quality Drilling jigs to leading engineering houses in the industry. These jigs are quality checked at all levels by our expert Quality controllers who are constantly on the vigil to detect any flaws. These jigs find wide applications in several industrial establishments for drilling purposes. They can be customized and are available at market leading prices.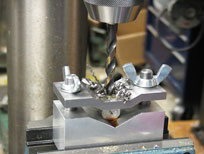 Machining Fixtures
We manufacture and supply a wide range of Machining Fixtures that find applications in various industries. Our Machining Fixtures are fabricated using fine grade raw material like cast iron, aluminum and others. Our offered range is known for its striking features like durability, dimensional accuracy and efficient performance. Our quality makes us a leading manufacturers in this segment.